Commercial Electricians Ballarat
Your Local commercial electrical contractors
Looking for commercial electricians Ballarat or Buninyong for your commercial electrical repair or emergency? SafeGuard Electrical offers you highly qualified and experienced licensed electricians for all commercial electrical services locally with the expertise an knowledge required.
Our team of local commercial electricians bring guaranteed workmanship and competitive pricing to the job, incorporating cutting edge systems and solutions  to your business.
SafeGuard Electrical has been in business for over 12 years and is owned and operated by the Ballarat local identity, Ben Skrokov, along with his team  of commercial electricians.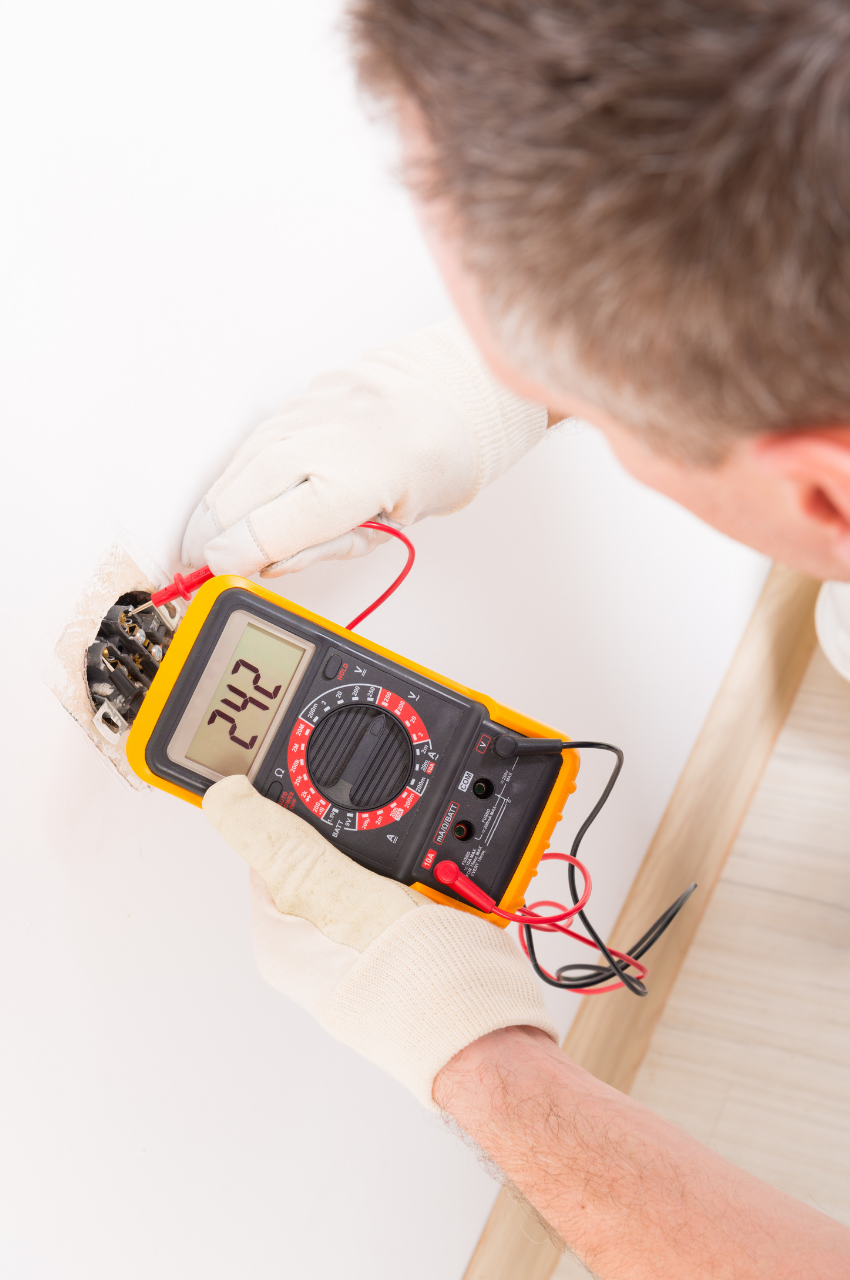 commercial electrical contractors
Our extensive experience as commercial electrical contractors backs you up with a wide range of practical and professional services and solutions. We can help with your electrical emergencies and maintenance when you need commercial electricians Ballarat and Buninyong areas.
Commercial electrical test and tag Ballarat
All plugin electrical equipment and residual current devices (RCDs) within the workplace must be safe. To ensure compliance, our licensed local electricians can carry out tagging and testing procedures.
SafeGuard Electrical are specialists in electrical testing and tagging appliances and tagging them to be in full compliance with Australian standards.
We can generate tailored registers for appliances and power cords for your record keeping needs. We can schedule regular testing so your business is always up to date and fully compliant.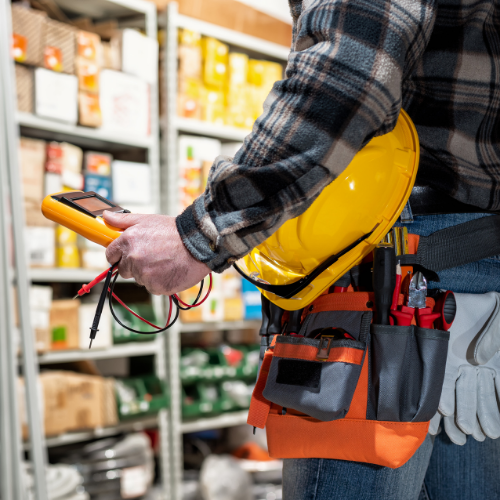 Motion Sensor Security Lighting Installation
The security of your business or commercial premises is important, so is making sure they are secure.
Security lighting installation with motion sensor options increase security and help deter would be intruders. There is an extensive range of security lighting installations to choose from and we can help advise which system would be best for your security needs and peace of mind.
Floodlights
Floodlights are usually left on all night. The bright light illuminates the area so intruders have nowhere to hide.  We can install floodlights anywhere you need strong security for your commercial business premises to keep your valuables secure. As people are energy conscious, we recommend high intensity discharge lights for energy efficiency.
Sensor Lighting
Sensor lighting is activated by sensors which turn on when a person approaches a specific area. As well as the intruder being alerted that they have been detected, you are alerted something is moving around outside. These security systems can  be left on all the time. Most units contain a photocell which means the light will only turn on once it's dark.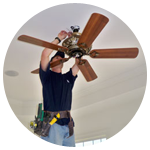 Reduce expensive energy consumption by installing ceiling fans, designed to efficiently regulate room temperature. Our Ballarat electrical services can install your new ceiling fan in the best place for maximum effect.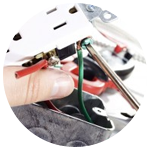 These days smart wiring systems are a smart way to automate your workplace. This makes for a great work environment, plus it's energy saving. Our team of master electricians will ensure they understand your requirements for your commercial electrical system.
We know how frustrating it is to have electrical faults & unexplained issues. We provide prompt call out service to fault find and fix so you can quickly get back to the everyday.
Can you be 100% sure that your smoke detector is working properly? We can give you peace of mind with a full inspection and assess whether the detector is suitable for your property, and yes we can install them for you too.
Powerpoints, Switches & Dimmers
We can swiftly install, repair or replace your powerpoints, switches and dimmers. We can place them just about anywhere you like and give you ideas to help with your decisions.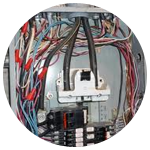 Safeguard Electrical in Ballarat have extensive experience in the Electrical Field, and pride ourselves in efficiently troubleshooting and fixing your commercial premises or business wiring systems with the up-most quality in mind.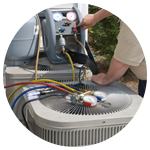 Air Conditioning Installation & Repairs
If you are planning on installing a new split system air conditioning system for the office space, then contact us for details and prices. We can provide you with the best heating and cooling installation and repair service for your air conditioning system.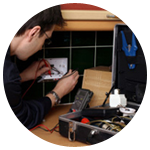 When it comes to safety, there is no cutting corners at Safeguard Electrical Services Ballarat. We are the number 1 specialists in quickly finding the reason behind loss of power or lights malfunctioning, and installing safety switches and circuit protection devices.